I got a bit behind with posting my images, the last couple of days – so here are the catch-ups!
I like to read unconventional books…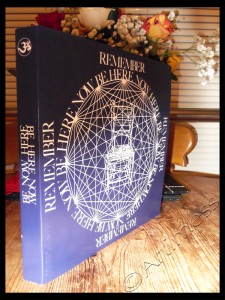 … and Be Here Now is definitely in that category. It was something of a cult book in America back in late 1970's, and is unusual in the way it is printed. The content is very thought provoking.
I've been doing a lot of white on black work over the last few days, but yesterday I thought I'd ring the changes…
… by taking a white on white picture.
That's the catching up done. You'll have to wait till later for today's offering!