These steps in the woods were so steep…
…I didn't know if I'd make it up them. But I did – and I made it back down again. Well proud of myself!
Coming across these statues in the woods the other day…
…was totally unexpected, and made me smile.
Walking in the woods…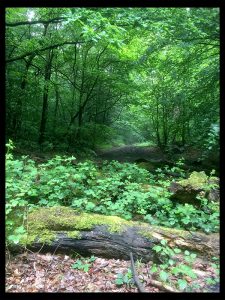 …you see so much beauty!
Walking in the woods today and noticing this May blossom…
…a sure sign that the warmer weather has arrived.