I love the colour of these rowan berries…
…another example of nature's abundance!
So many thistle seeds from each flower head…
…nature reproduces in such abundance!
Walking along a footpath at the edge of the local golf course the other day, I was stunned by this magnificent view!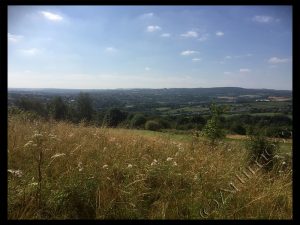 It was so unexpected, it totally took my breath away.
The autumn fruits are starting to appear in the hedgerows.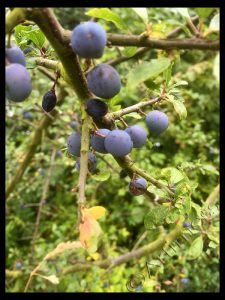 These sloes are such a beautiful colour.
More autumnal colours…
…not quite so bright, but just as beautiful!
The landscape is starting to get dressed in its autumnal colours…
…so warm and vibrant!
The trunk of this oak tree…
…looks to me like a big brown bear! Can you see it?
Cottonwool clouds…
…floating in a clear blue sky. Magic!
Signs of autumn approaching…
…baby conkers growing on the horse chestnut tree.
Finally the wheat is ready for harvest…
…just waiting to be cut and taken in.