For the last few days, the sun has been shining making it feel warm even though the temperature is still quite low. I've been out walking every day, and everywhere I look there are signs of new life – spring is coming!
48/365 – Trees are budding…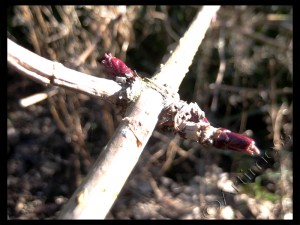 49/365 – Green shoots are appearing in the leaf litter…
50/365 – and Bright Colour is appearing where before was only drab green.
Winter is losing its grip!