I can't resist buying new bracelets in charity shops!
Can you see me?
Citrus fruits come in such beautiful vivid colours.
They always remind me of summer…
…its coming!
I've been feeling crabby quite a bit lately, so when I was recently given this beautiful miniature glass crab, I thought it was very appropriate.
I found its beauty and fragility very poignant.
These beautiful cyclamen have been gracing my window ledge for a few weeks now.
Such a beautiful colour – they make me smile every time I look at them.
Easter Sunday seems to me like a good time to recommit to a new beginning. I'm going to once again commit to posting a daily photograph as a way of exploring my creativity.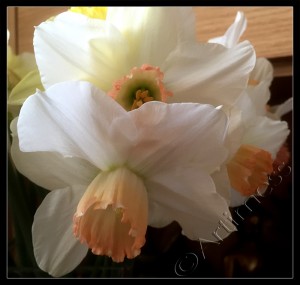 I chose this image of daffodils to represent this new beginning.